Manage order types on your marketplace
From the beginning, you must choose the typology of your marketplace:
Website without transaction like Craigslist
Website selling products like Amazon
Service sales website
Rental website like Airbnb
For each marketplace type, you can define parameters that will affect how users will be able to sell or buy on the platform.
Configure transactions on my marketplace
To perform the transaction setup on your marketplace, go to your dashboard in:
Settings > Order Types
Selling products
This mode offers various options including:
Management of delivery options
Weight option on the ad
Inventory management (without automatic settlement)
etc.
Selling Services
Booking
This type of transaction offers various options including:
Manage reservations by date or by period
Enabling a calendar that allows sellers to set unavailable ranges by ad
Price unit
etc.
Can I mix different types of transactions in the same marketplace?
Yes, you can. You can have different types of transactions coexisting on the same platform: sales of products, sale of services, rental, digital assets, etc.. This hybrid mode will allow you to explore different levers of growth in your market.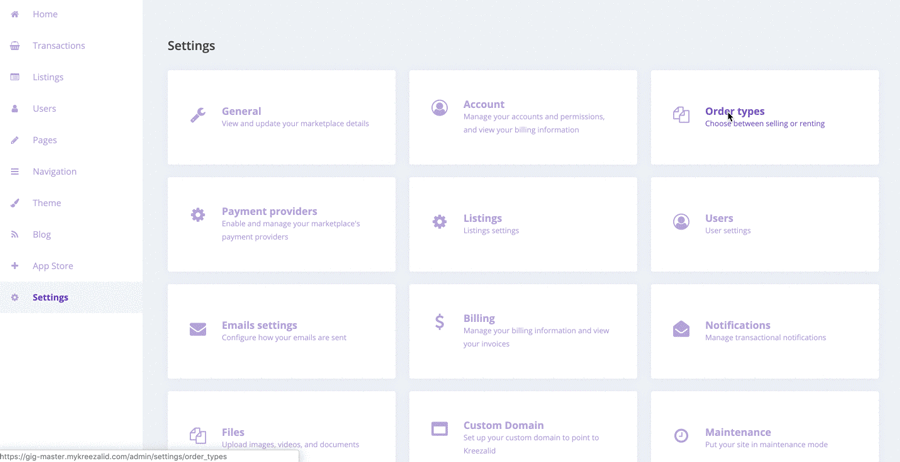 Updated on: 15/03/2023