Add Mailchimp Signup Forms (add a pop-up or embedded form)
On your Kreezalid marketplace you can add signup forms form third party solutions such as Mailchimp.
Indeed, you can add a pop-up ou an embedded form to your website to collect subscribers.
In our App Store wze provide you with a standard app called Maiclhimp form. The Mailchimp app is made only to allow email collection on your marketplace in a fixed contact form, located at the bottom of the page of the site.
If you want to use other Mailchimp options, such as displaying a pop-up for newsletter subscription, the installation of the pop-up code must be done in
Settings / General.
Indeed, when creating the pop up on your Mailchimp account, Mailchimp provides you with a script to paste on your website: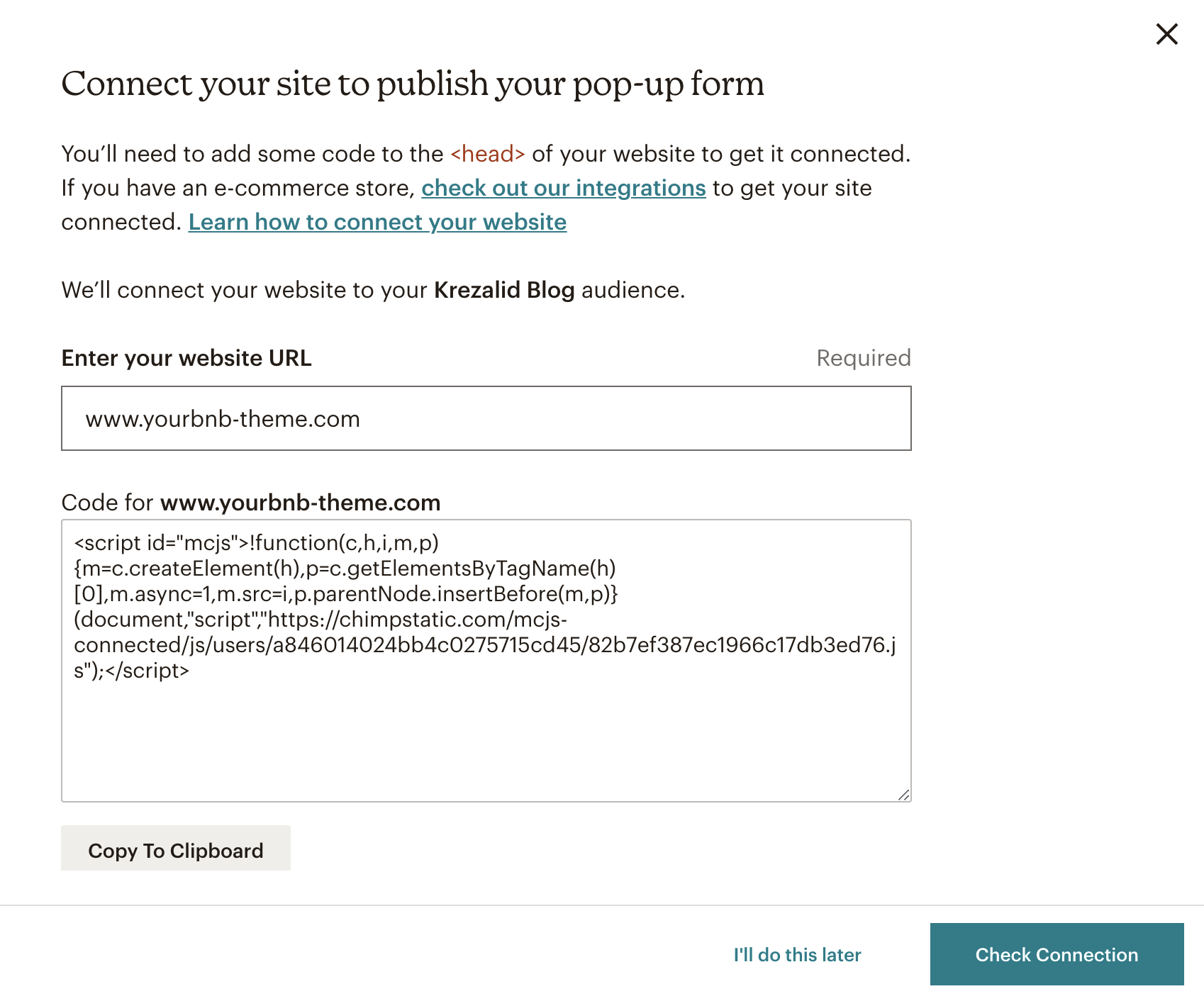 Copy this script and then paste it in the section called Custom Tags <head> :

Updated on: 17/03/2023