Manage my listings categories
In your marketplace, you will offer several types of products grouped by categories.
To allow your sellers to feed their catalog, it is necessary to define these "parent categories" and "subcategories" beforehand. The "categories" refer to a particular theme in which we will find "subcategories" which are product families. In the "Manage Categories" section of your dashboard, you can delete, add and categorize these categories in the order of your preferences. It will be necessary to proceed to the same step to create the "subcategories" but this time it is necessary to connect them to a "parent category". So you get a tree with the category and the different product families associated with it.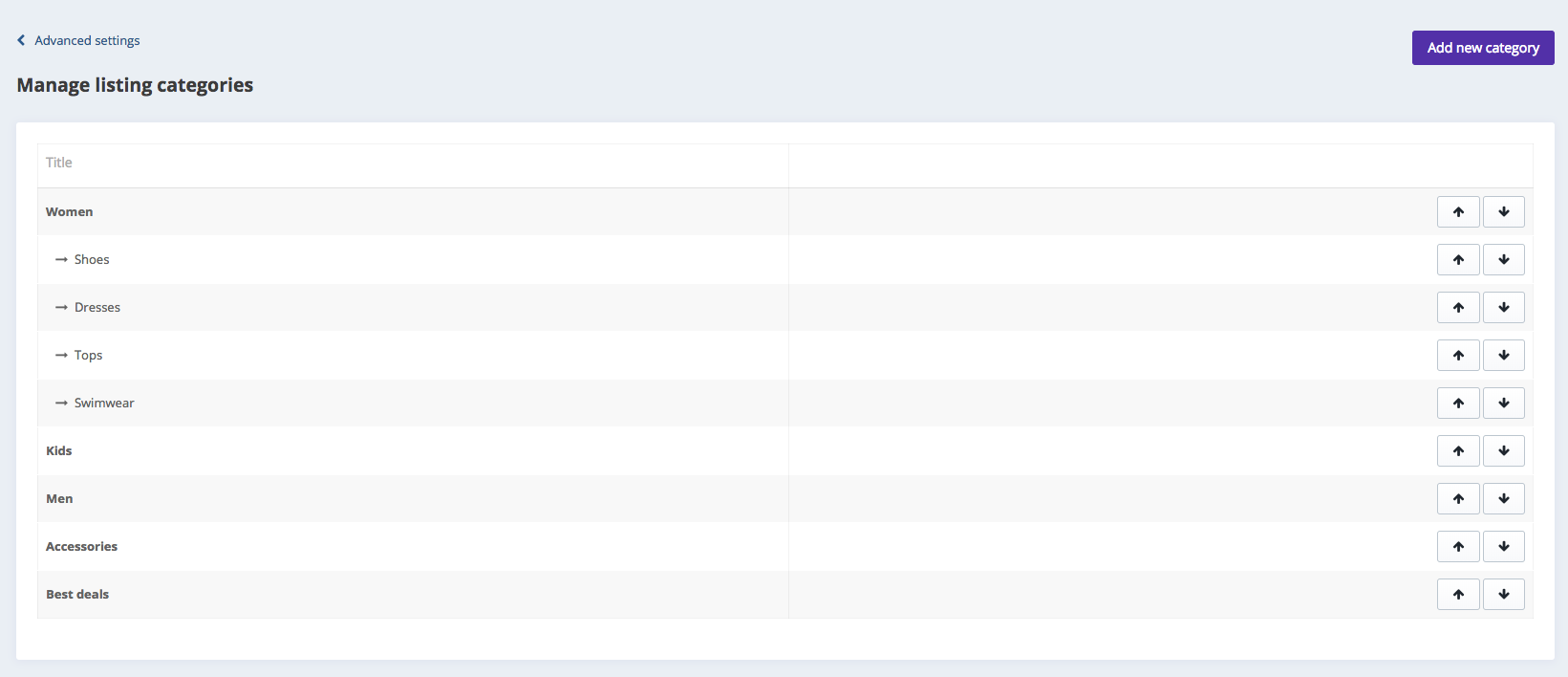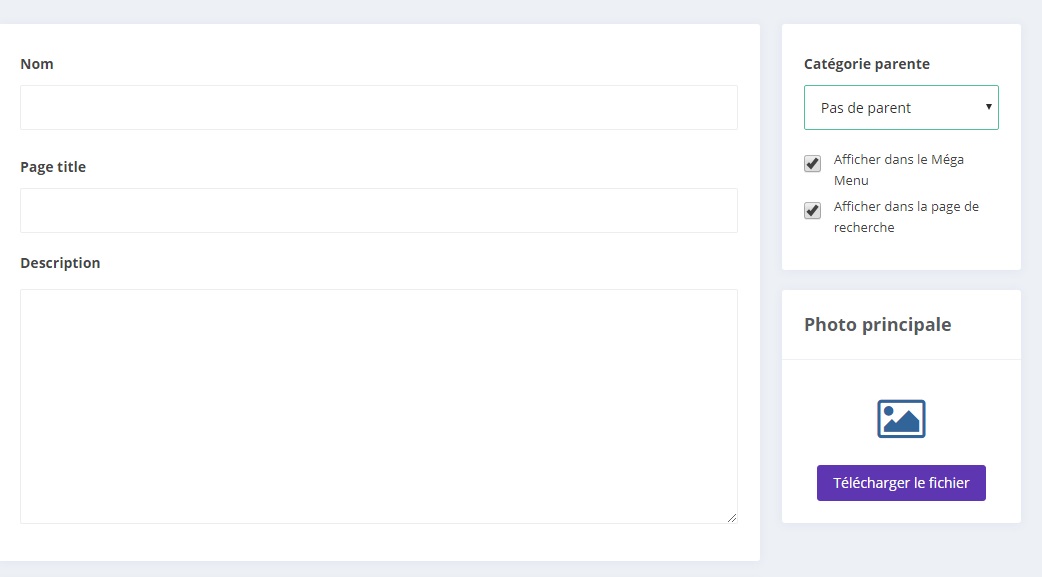 Settings > Advanced Settings > Listings Categories
"
Add a category
" and complete the requested information.
To these families of products, it will be necessary to predefine characteristics which give the description of the products. These "attributes" must be defined according to criteria relevant to the research.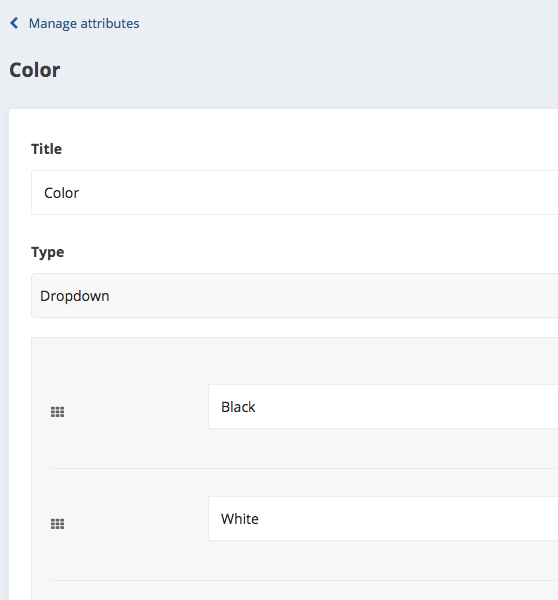 If you need to define colors for a product, you have the choice to: create a drop-down list; create checkboxes for colors you have previously specified. Depending on the type of description to be given, other options are available.
To set your attributes, go to your dashboard in:
Settings > Advanced > Listings Attributes > Add Attribute
Manage Categories and Attributes on a Service based marketplace
Updated on: 17/03/2023