Manage navigation menus
With Kreezalid, you can manage several navigation menus in your marketplace:
Main menu: This is the main navigation menu, placed on the top of your marketplace. We usually return the Home button, Contact, Login.
Footer menu: this is the secondary menu at the bottom of your marketplace
From your administrator dashboard, you can rename, delete, or add links to your menus.
To start customizing your navigation menus, go here:
Navigation > Main Menu
Navigation > Footer Menu
The main menu
By default, we find in this menu the following elements:
Cart
Link to the registration page
Link to the login page
Add a listing button
You can choose to show or hide these links: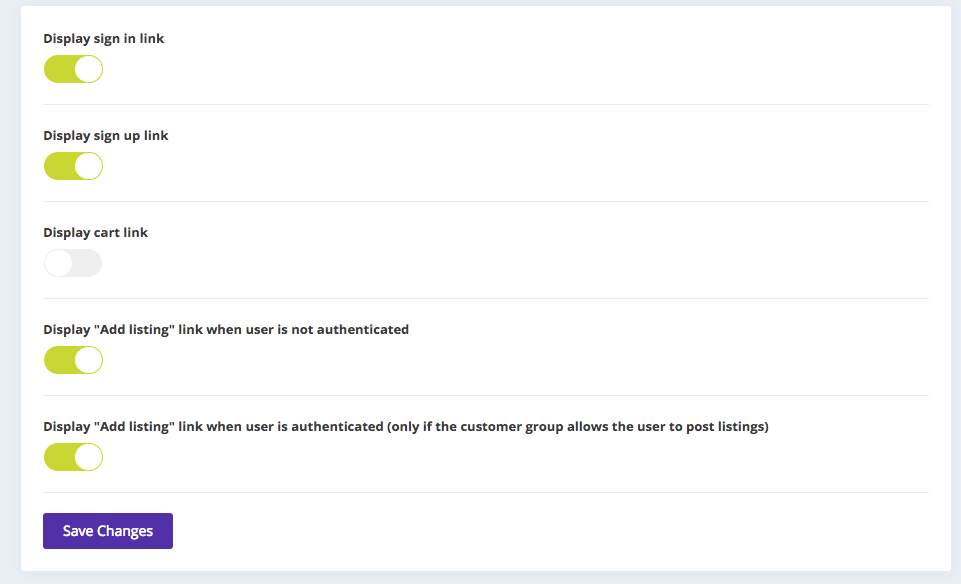 Updated on: 17/03/2023